Dr. Uday Salunkhe, Group Director - Welingkar Institute of Management
Prof. Dr. Uday Salunkhe is often referred to as a leader and a visionary. He is the group Director of Welingkar Institute of Management and Research (WeSchool), in Mumbai and Bangalore. Before starting at WeSchool, he was associated with well known corporate organizations such as Mahindra & Mahindra, ISPL to name a few. A mechanical engineer with a management degree in Operations and a Doctorate in Turnaround Strategies, Dr.Uday Salunkhe enjoys over 20 years of experience in academics. He earned his doctorate in 'Turnaround Strategies for Sick Companies', an achievement that helped him lead WeSchool, run by Shikshana Prasaraka Mandali (SP Mandali), one of the top B-schools in the country. Since his appointment as Director in the year 2000, he has brought more to the table at WeSchool than expected within 5 years of his appointment. His constant hard-work, persistence and commitment towards the institute earned him the position of the Group Director of WeSchool and there has been no looking back since then. He strives hard to continuously find new and innovative methods to mentor students at WeSchool to grow and be equipped with the required tools that not only make them competitive on a global playing field but also helps them succeed through imparting quality education..
Read More >>
About Welingkar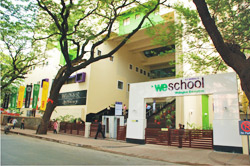 At the Welingkar Institute of Management Development and Research our vision is to nurture thought leaders and practitioners through inventive education. Part of our mission is to focus on inventive education by offering practical, innovative and technological driven programs and contribute significantly to the Indian corporate world by preparing management graduates with a global mindset. Provide managerial talent with risk managing ability, passion for learning and creative thinking as well as develop alumni network of mutual benefit is also part of the mission at Welingkar.
Read More>>
R&D and papers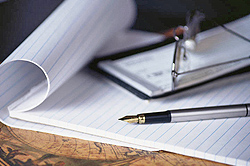 Always one to share his knowledge and have others benefit from them,
Dr. Uday Salunkhe
, Group Director, Welingkar, has put down his thoughts and research that he has conducted over time. So valuable and insightful are they that they have been presented at both National and International conferences.
Dr. Uday Salunkhe's
paper on 'Global Recession: Management Strategies for Economic Recovery' was presented at the International Commerce and Management Conference on the 18th of December 2009.
Read More>>
Uday Salunkhe's articles on Welingkar Blog